In the run up to Christmas, my system gave to me…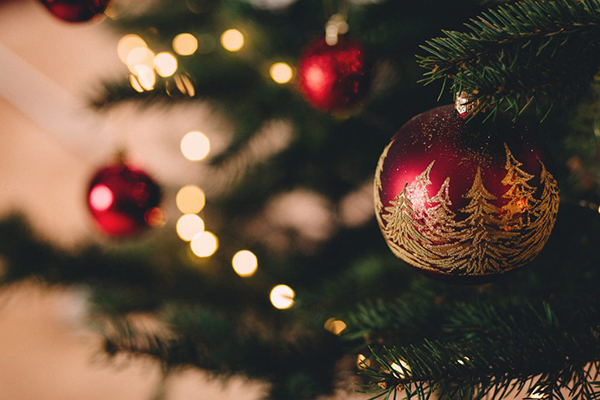 In true festive style, here are 12 great ideas for promoting your vouchers in the run up to Christmas.
This season, let us help you make sales like never before. You'll just have to forgive us for getting the 12 days of Christmas stuck in your head.
Altogether now!
In the run up to Christmas, my system gave to me…
12 campaign ideas
Come up with a campaign. Customise One Tree's free marketing resources to fit with your campaign. Optimise your graphics for the web and make sure that they can be used across platforms.
11 festive vouchers
Double-check your existing vouchers and edit the images and copy if necessary. Add any seasonal gift items. Make sure your gift voucher web page is easily accessible to customers.
10 Christmas brochures
Mention your vouchers in print and electronic brochures. Grab the attention of potential customers with our free Christmas graphics. Build up interest in the months before Christmas.
9 in-house posters
Put up posters advertising your vouchers, events and offers where customers can find them. This alerts existing customers to the fact that you sell these products.
8 Facebook Events
Use Facebook Events to direct your social media following back to your website. Be sure to include direct links in order to keep the customer journey smooth.
7 social graphics
Post on social media regularly throughout November and December. Link to your site wherever possible. Connect your different accounts to Instagram to post to all platforms at once.
6 email footers
Create (or use our) email footer graphics, linking them to your most prominent voucher page. Make sure these go out on all of your newsletters and customer emails.
5 mailing lists
Download the list of people who have signed up to your mailing list via One Tree. You do this by logging into your account and navigating to the Reporting tab. Add this data to your email service to broaden the reach of your email marketing.
4 countdowns
Introduce countdowns to spur customers on. Subtly incorporate the fear of missing out and the importance of having everything ready in time for Christmas.
3 mentions
Don't stop mentioning your vouchers on table talkers and leaflets. Last-minute reminders work. There will be more sales on Christmas Eve than you might think!
2 last-minute sales
Decide if it is worth dropping your prices a little just before Christmas. People are actively seeking out bargains at this point, so a sale might be the thing that convinces them to buy.
…and a great Christmas with One Tree!
For more information on how to boost your Christmas sales, contact us at support@one-tree.net.