Blog your way to gift voucher success!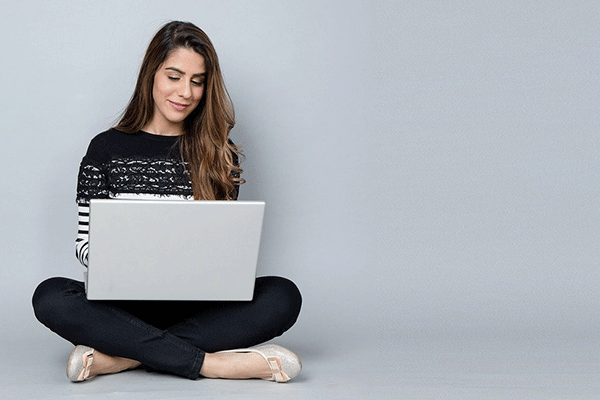 You're trying to write a blog post about gift vouchers, but you're stuck.
It's easy to write a short, snappy line or two for Facebook or Twitter. In fact, you're great at getting your followers engaged in less than 240 characters. But when you're faced with a full-length blog post your brain suddenly goes blank.
How much can you say about gift vouchers that is interesting, relevant and ultimately leads to sales?
Actually, a whole lot more than you think.
To aid you in your quest for interesting content and increased revenue, we've put together a few top tips.
Start with a relatable story
Think about your target consumers. What are their needs? Which of their problems can gift vouchers solve? Address these things directly at the beginning of your blog in the form of a relatable story. Use a situation they will recognise to draw them in. Your targets might include people who are looking for a unique and unusual gift, people who are short of time and want something easy to order or people who want to give thoughtful experiences as gifts.
Take the start of this post, for example. Our target readers are hospitality businesses who need to market their gift vouchers. Your problem is that it is hard to find content to fill a good blog post. Our marketing team's helpful how-to guide can combat this issue, which is a reason to read on.
You might include opening text in your blog, such as:
Christmas is coming and your to-do list is getting longer. Let us help you sort out gifts for friends and relatives who seem to have everything, but would certainly enjoy time (relaxing in the spa, indulging in afternoon tea or getting away from it all with an overnight stay).* Our range of gift vouchers gives you the choice of giving unique experiences which are sure to create big smiles on Christmas Day …..
*amend as necessary for your business.
Emphasise enjoyment
Your story has your targets interested, so now is the time to convince them to buy. Explain why gift vouchers are such a great idea. And get excited – enthusiasm about a product is contagious. For example, let us tell you what we love about gift vouchers, so you can pass it on.
With a gift voucher, you get the enjoyment of opening it in the first place, the anticipation of redeeming it, the flexibility of using it and then, of course, the experience itself. As such, a personalised voucher makes a lasting and thoughtful gift for a loved one. And it's perfectly acceptable to treat yourself to one, too. A voucher with an expiry date is a great excuse to make time for self-care.
A simple paragraph like that is enough to garner some interest. Don't feel as if your blog should be overly long. Posts that are short and snappy or broken up with headings tend to perform the best.
End with a direct call to action
Your customers are hooked, excited and ready to buy. They just need to know how to do it. Finishing your post with a direct call to action encourages potential buyers to go through with a purchase. Assertiveness is key.
Order today from our website and have your voucher sent by post, ready to go, in an attractive wallet. Alternatively, your voucher can be delivered to your email inbox to print out or even sent straight to the recipient (for those last minute gifts).
Add a relevant call to action. For example:
One job ticked off the list! Browse our gift vouchers here.
To give a gift that lasts, click here to buy a gift voucher.
Interested? Take a look at our range of luxury gift vouchers.

Remember to link your blog post directly to your gift vouchers page. Don't make your customers hunt for your vouchers or they might lose interest. Aim for a smooth customer journey with as few transitions as possible.
That's all there is to it! Use these three top tips (and copy ideas) to create blog content that will catch attention and drive traffic back to your voucher page. And if you have any questions, feel free to give us a call or send an email. We'll be happy to help.