The power of 'buy today, book later'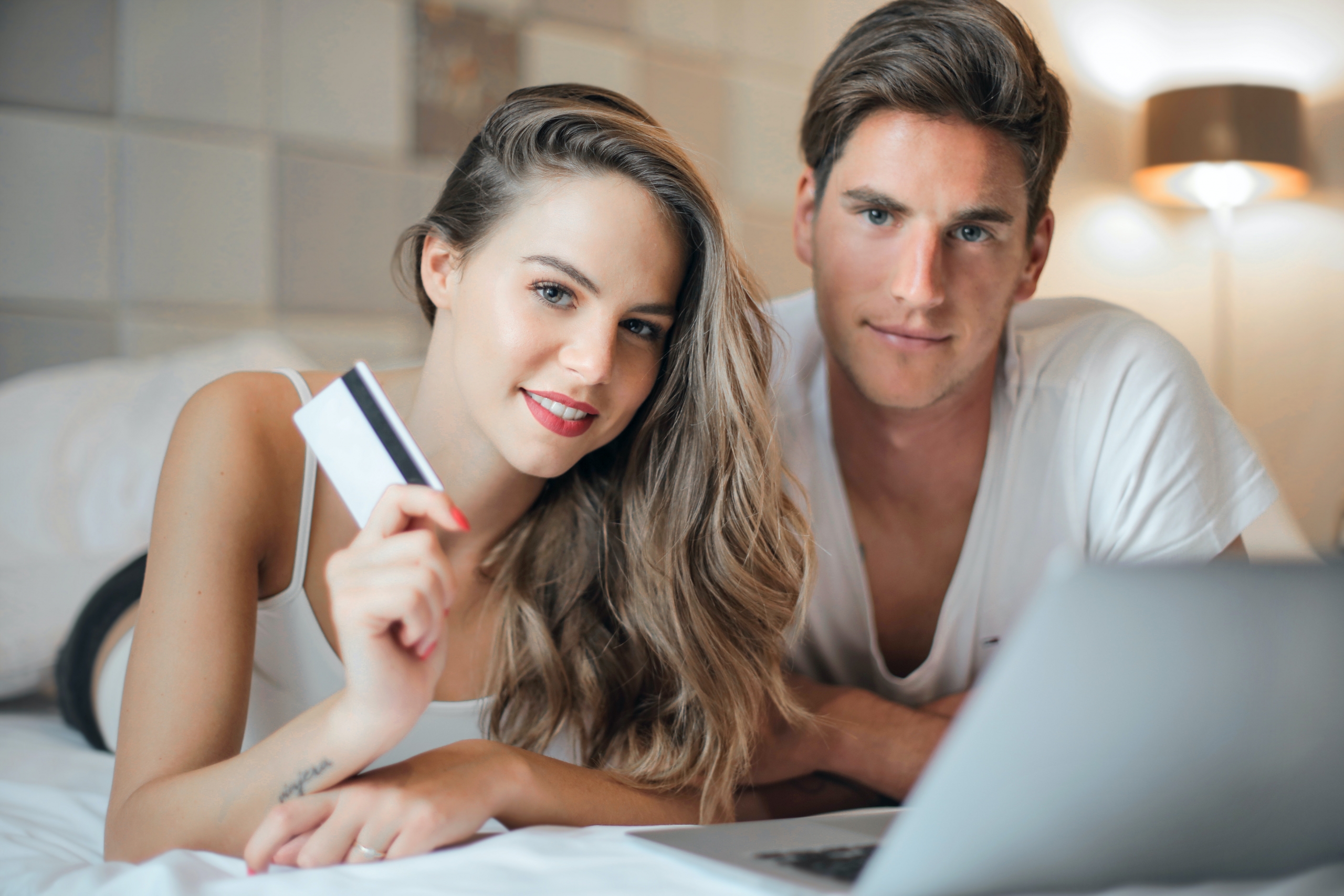 As lockdown continues, we're all looking forward to brighter days when life returns to some semblance of normality, but dreams don't pay the bills – here are some ideas that might!
Although much reduced, there is still an appetite to buy gift vouchers as a birthday or anniversary present. You will need to keep on promoting your gift vouchers via your email list or social media channels to keep them at the front of your customers' minds.
However, consumers are willing to buy vouchers to use themselves and this is a good time to focus on self-care. Buyers can be enticed with a 'buy today, book later' promotion. This will help secure income for your business at the same time as giving your customers something to look forward to in the months ahead. A win-win situation for all.
You can present your voucher offers in various ways. Here are a few ideas that our clients have found successful over the last few weeks:
Inspire your guests with 'loyalty vouchers'
Past guests may well be looking to support your business through the downtime, so why not create a new category of 'loyalty vouchers'?
These can be set up as discounted monetary vouchers or you could offer extra benefits in exchange for buying an experience voucher now, ready to use when your hotel or restaurant re-opens.
Discounted monetary vouchers are easy to create on the One Tree gift voucher system. We recommend choosing three or four set amounts. Simply create a voucher as usual, specify in the title what the recipient is entitled to, then set the value to the new, reduced price of sale. For example, a 15% off loyalty voucher might be titled '£100 Gift Voucher' with the price set at £85.
This is an example of how one of our clients, Farzi Cafe, has decided to present special offers: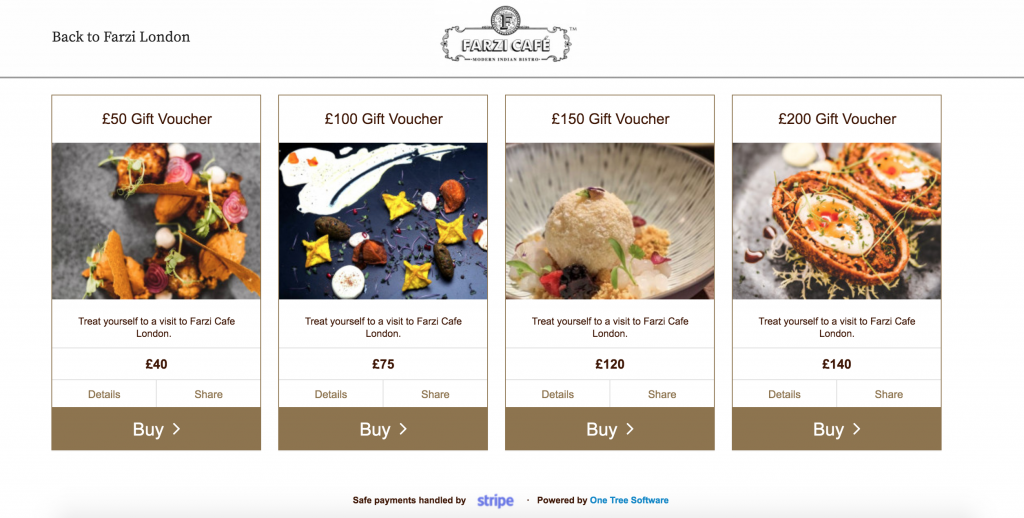 (You can, however, keep the discounted vouchers separate, in which case we recommend using the One Tree Special Offers system.)
Another angle on loyalty vouchers is to email a link to a 'secret' voucher page. This would be sent to your mailing list of previous customers. Describing an offer as 'exclusive' to VIP customers or past guests will make people feel special. If you would like more information about how to set up this kind of email offer, please contact us.
Promotion is key to success
Whether you choose to use your Gift Voucher System or Special Offer System for your 'buy today, book later' campaign, the critical element to sales is good promotion.
Choose your keywords and taglines carefully, thinking of what your customers might want. Take advantage of the increase in scrolling time the lockdown has caused by getting the word out across social media. Here are just a few ideas:
Don't miss out ­– 30% off all gift vouchers over £100!
Lockdown sale! Buy now, book later.
Thank you for supporting us. Here's a discount for you.
Something special to look forward to when this is all over…
A treat for the future
Entice customers with voucher-based prize draws
Add further excitement around your promotion by adding an extra incentive such as a prize draw for all vouchers bought before a specific date.
Add all voucher purchasers from within the limited time frame to a random prize draw, making sure to post about the prize regularly on your website and socials. Ask your employees to share the posts from home so that they reach a larger organic audience.
The key to involving a prize draw is keeping everyone informed. Make sure you mention details of the prize, what they need to do to enter the draw, when the winner(s) will be revealed and any other relevant terms and conditions.