Richard's birthday – why it makes sense to sell hotel gift vouchers online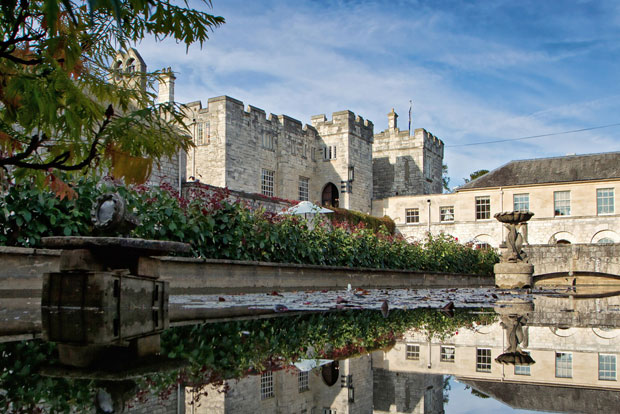 Richard is my brother-in-law.
He likes golf (playing), cricket (watching) and cats.
Richard's birthday is in January and as a caring family member, of course I like to give him a thoughtful present to mark the occasion. But, like so many people, he already owns everything he could possibly want or need, so I'm always faced with the challenge of finding the right thing.
My thoughts generally turn to something useful for golf, but will it be yet another golf shirt or more balls? These ideas seem a bit flat and not particularly special. On top of the choice of gift, my family lives 200 miles away in Leeds and we can't always get together for birthdays.  This creates another challenge of finding something that's easy to buy and easy to send.
So this year I bought Richard a gift voucher online for dinner at Hazlewood Castle, a beautiful luxury hotel (and a business we work with) close to where he lives with my sister, Frances.
What happened then?
A couple of months later I received a text from Frances.
"Lovely meal and stay at Hazlewood Castle. They upgraded our room so it all felt very special. Thank you for the voucher as I don't think we would have thought of here and have really enjoyed it. xx"
Richard and Frances had decided to use the gift voucher to celebrate their 16th wedding anniversary and also booked an overnight stay to relax after dinner. The gift didn't include drinks, so they paid for those too.
The next day Richard posted a video on Facebook of their room and the grounds. The post had 97 views, 15 likes and 10 comments, with a reply from Richard saying….
"Beautiful spot. Thanks to Louise & Phil, smashing evening meal."
A success every step of the way …
I was happy as I was able to source and send a unique, personalised gift from my PC in minutes.
Richard and Frances had a great night out together and will have fond memories of the birthday and anniversary celebration. They are far more likely to carry on talking about Hazlewood Castle than the delights of golf shirts or balls!
They spent way over the value of the voucher, and as Frances said, they wouldn't have thought of going to Hazlewood Castle without the gift of dinner.
And through Facebook, almost 100 people were exposed to the business through a personal story and recommendation.
Multiply those actions many times over and it's easy to see the power of selling gift vouchers. 
Your business is promoted by guests.
You have an opportunity to upsell services once the recipients arrive.
Birthdays, Christmas, anniversaries, Valentine's, Mother's and Father's Day.  So many reasons to give each other gifts!  With an automated system like One Tree to take orders online, along with our efficient service to deliver the vouchers, what is your business waiting for?