Year round marketing pays off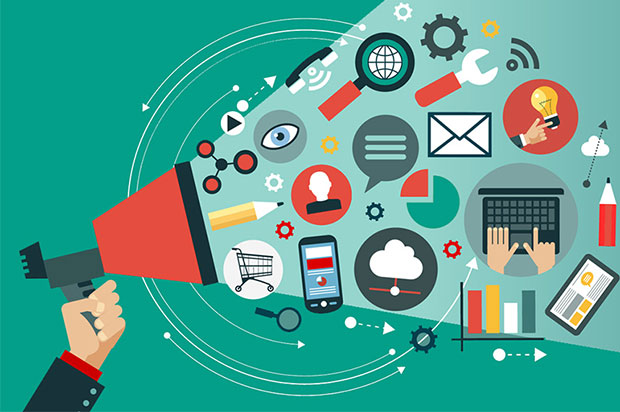 When do you think gift vouchers sales are at their highest? If you guessed Christmas, you would be right. Read on to find out why Christmas isn't the only time to think about voucher sales.
Gift voucher sales go on throughout the year
In fact gift vouchers aren't only bought at Christmas – they are popular with consumers all year round to celebrate birthdays, anniversaries and special occasions. Others are bought just to say 'thank you'. Mother's Day, Valentine's Day, Easter and Father's Day give another boost to sales.
One Tree statistics show that 50% of annual sales are made from January – October and 50% in November and December.
So if you're missing out on an opportunity to develop a steady income from gift vouchers, it may be time to push them into the limelight. Digital marketing doesn't necessarily cost a lot to implement and small changes can have a very positive impact.  So what can you do?
Create a constant drip feed …
1. Add a permanent link on client newsletters
Adding a fixed call to action (link) to your gift voucher sales page on e-newsletters is an easy way to get the message across. This can be set up within an email template either as a button, image, sentence, or coloured strip with the words reversed out.
Text such as 'Buy a gift voucher', 'Check out/view/see our exclusive gift packages', 'Treat friends or family to a special gift from (your venue)' will drive prospects to your voucher sales page.
Email promotions that focus on specific events could also include a link to your voucher sales page. Not everyone will respond to the main offer, but it is worth reminding customers that your vouchers may just be the answer to their gift requirements. Note – brides often buy hotel or dining experience gift vouchers for parents after weddings, so they could also be a good target audience to consider.
2. Develop and use email signatures
Individual outgoing emails provide an opportunity to promote gift vouchers alongside any other promotions. Use a graphic with a link or simple text with a link on saved email signatures.
3. Write a blog post or two

If you write a blog, an occasional, well-timed post about gift vouchers will raise their profile with anyone browsing your website (and can help SEO). Keep the gift buyer in mind when writing the blog post.
How can you solve their gift dilemma?
If your gifts are all monetary, suggest ideas for what different amounts will buy at your venue.
Explain why experiences make great gifts and how to buy the vouchers.
Link back to the voucher sales page.
4
. Add posts to social media pages
Social media is another digital marketing medium available to promote gift vouchers. Schedule a post on the company Facebook or Instagram pages every now and then, using an image of your gift experiences with ideas of why they make good gifts. Paid Facebook advertising can be a cost-effective way of targeting prospects in the local area. The majority of gift voucher buyers are women, but recipients are spread equally between men and women. Google PPC campaigns will also drive business but are often reserved for the busier Christmas period.
5. Include Gift Voucher slides on in-house digital signage displays
Marketing in the real world could include slides on digital displays on the reception desk, in the lobby or on bedroom TV information loops. Pictures of the experiences on offer will appeal to potential buyers.
6
. Add gift vouchers to your website pop-ups schedule
Promote gift vouchers in rotation with other events happening at your venue.
Ongoing digital promotions for gift vouchers will generate higher revenues on a regular basis.

The Christmas gift buying period runs from mid-November up until Christmas, so that time will see a peak in income and deserves a special focus and promotional campaign.  The rest of the year will also deliver on-going voucher sales – as long as prospects know about your voucher offering. Adding gift vouchers into your digital marketing efforts will help to build that awareness. As a result, income will increase and more guests are likely to visit your venue.