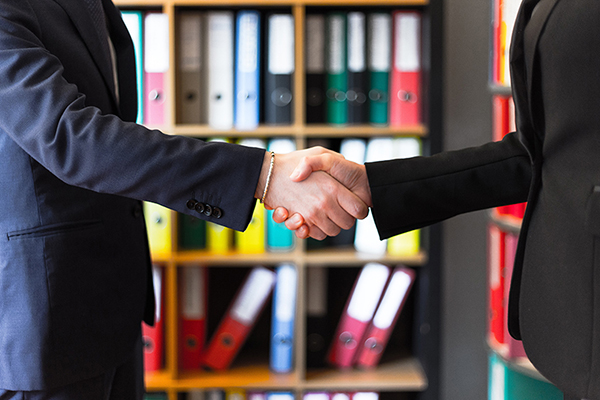 If you're a One Tree client, you and I have probably spoken on the phone.
In customer support, we like to call every now and again to make sure you are happy with your voucher system and aware of how to use our services. We're also keen to share with you the latest system developments and marketing resources, with the aim of giving your voucher sales a satisfying boost.
At the core of it all is our desire to work closely with you. We don't believe in setting a system up for your business and then leaving you to figure it out all on your own. Instead, we pride ourselves on being here to help with any questions, big or small.
And it doesn't stop there. Here are just a few ways that you can benefit from our client partnership long after your voucher shop goes live.
Marketing resources
Voucher marketing shouldn't just happen on your website. In fact, your customers won't even know you sell vouchers unless you post about them on social media, feature them in emails and mention them on posters and around your venue.
Luckily, we have been working hard to provide time-pressed marketing teams with adaptable, customisable graphics to use online and in house.
Clients can access these materials by logging into the One Tree system, and following the links. You can customise all of these free packages with your brand colours, images and logos.
Newsletters
Technology changes faster than the weather, so it's good to stay in the loop. This is why we send out monthly newsletters, populated with relevant updates. We cover everything from rules and regulations (like SCA and GDPR) to new system features and key sales times.
It's always a good idea to open our emails. You might be the first to read about a brand-new voucher style, or perhaps a link to our blog will remind you of an upcoming holiday. If you don't currently receive our newsletter, get in touch and we'll add you to our mailing list.
Surgeries
For an overview of your current sales performance and professional advice on using your system, we also offer free voucher surgeries.
These 40-minute sessions give fantastic insight into where you are and where you could be in a couple of months. It's a great way to explore the lesser-known parts of the system, and learn all those little hints and tips to increase sales.
Client days
A key aspect of partnership for us is organising an annual Client Day. These events are packed with presentations and are great for networking. We always have great discussions with those who attend. Materials are published afterwards for those who can't make it, so nobody misses out.
For more information about this or anything else (you guessed it!) contact us by phone or email. Our customer support team is available to chat from 9am to 5pm, Monday to Friday.