Vouchers, tickets, special offers and a partridge in a pear tree!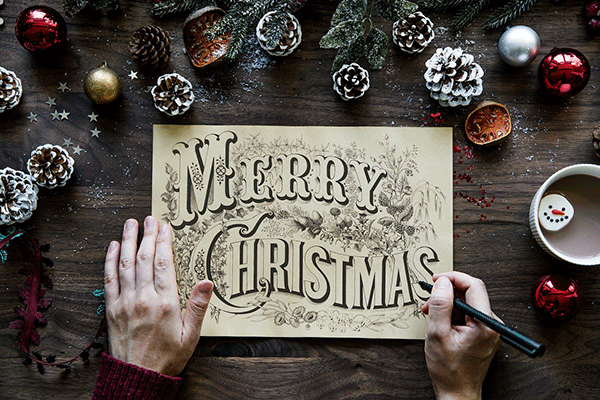 With less than 100 days left until Christmas, we think it's acceptable to get a little excited. And we're not alone. All across the country, hospitality and leisure businesses are selling vouchers, organising events and readying the mince pies for the rush of the final quarter.
As fun as putting up decorations and organising playlists can be, we're sure you've experienced an increase in calls, queues and queries as people begin their Christmas shopping. For businesses without an automated system to take care of their deals, it's beginning to look a lot like chaos.
The value of going online
Online shopping has never been as popular as it is today. In fact, the Bank of England confirmed that online shopping now accounts for £1 in every £6 we spend.* According to retail reporting site Deloitte, 42% of last year's Christmas spending took place online.** This year, that figure is expected to rise.
Offering vouchers, tickets and seasonal offers on your website not only increases the reach of your products (trust us, SEO can work Christmas miracles) but also takes pressure off of your staff. This allows them to spend less time taking details and studying spreadsheets, and more time making your customers' visiting experience merry and bright.
Think outside the socks with your Gift Vouchers
Christmas is the perfect time for gift vouchers. 50% of annual voucher sales are made between November and December.
Modern buyers are looking for more than stereotypical socks or slippers. They want something specific to the tastes of the recipient, that they can personalise and send to them (without spending a fortune on packaging or petrol). Online gift vouchers meet every aspect of this need.
The One Tree Gift Vouchers product takes care of voucher sales, details and reporting for you. All you have to do is promote your vouchers. Luckily for you, Christmas is known for bright decorations, so you can go above and beyond in your marketing campaigns.
If you're pressed for time, log in to the One Tree system and browse our Promotional Materials Library. It's full of festive ideas.
No more silent nights – sell out your Christmas Events
From Christmas dinners to Christmas parties, organising guest lists is never easy. Menus need to be sent out, dietary requirements noted and tickets reconciled with what has been paid.
This is where the One Tree Event Ticketing product comes in. You can add questions to the purchase process, collecting dietary information straight away. No more chasing customers or dealing with incorrect orders! Collecting the names and email addresses of ticket buyers is simple too, allowing you to send out menus and download guest lists in minutes. Perhaps most importantly, attendees pay for their tickets in advance, reducing loss of revenue due to no-shows.
Groups attending a Christmas party often have members who have never visited you before. This is a fantastic opportunity to promote your gift vouchers to brand new consumers, and certainly something to celebrate this season!
Santa's got a sack full of discounts! Draw customers in with Special Offers
In the current economic and political climate, Christmas shoppers are watching their wallets. From secret Santas to gift-giving gurus, everyone loves a bargain. Shoppers snap up high quality Christmas gifts at discount prices over Black Friday weekend. It's the perfect time to launch a couple of festive Special Offers.
One Tree Special Offers allow you to publish your offers with a percentage discount or before and after pricing. Fear of missing out and intrigue at the sale price draw in a budgeting customer base who may not otherwise consider your venue.
What is more, Special Offer vouchers are a great way of shifting excess capacity. According to the UK Gift Card & Voucher Association, 50.3% of vouchers are redeemed within a month of receipt.*** If someone buys or receives a Special Offer for Christmas, this means they are likely to visit you in January, saving your business from the January slump. And they'll spend more, too, since they won't have to pay for the service their voucher entitles them to.
So, there you have it. Ample reason to sit back with a cup of eggnog and let us take care of the chaos for you. Enjoy the most wonderful time of the year and contact us for further information.
**Deloitte
***UKGCVA