Sales for the summer! 5 great ways to market your gift vouchers in July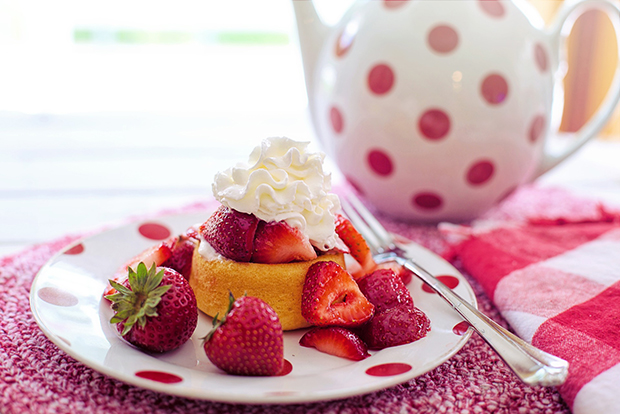 No doubt about it, summer is a tricky time for gift voucher sales. Father's Day has come and gone and the next major gift giving holiday is Christmas. Nobody wants to don a Santa hat in July, so it's important to find other ways of promoting your vouchers.
To help you out, we have compiled a list of 5 season-specific ways to market gift vouchers this month.
1) Here come the brides – it's wedding season!
Last year, the largest number of UK weddings took place in July, August and September.* Over the summer, the hospitality industry booms with booked weddings and reception dinners as couples cross their fingers that the sun will shine on their special day. And of course, along with weddings come wedding gifts. What do you get the bride who already has something old, something new, something borrowed and something blue?
A gift voucher, that's what.
Why not make the most of wedding season with some specially targeted gift voucher posters on the front desk, outside reception rooms and in the bathrooms? Who knows – you might just save a wedding guest from arriving empty-handed.
2)  Graduation congratulations
If there is a university anywhere near your venue, graduation is something you will want to keep in mind. Not only do parents tend to take their graduate children out for a celebratory meal and drinks, but the graduates themselves often buy each other gifts. Social media advertising is a great way of reaching both graduates and their families, so a couple of tailored posts about relaxing after final exams can't go amiss.
3)  School's out for summer!
The culmination of the school year means a rise in the number of gifts bought for teachers. Why not create a 'treat your teacher' banner for your web page or send out a Tweet reminding your followers of the benefits of saying thank you? After all, a voucher from a class that can be spent as the teacher chooses is most likely preferable to a small hoard of candles and more chocolate bars than they can ever eat.
4)  Escape the heat – buy a voucher
Prepare for those brilliant (albeit brief) flashes of hot weather with some promotional material centred on the sun. There are two main routes you can take with this: either encourage making the most of the good weather with your range of outdoor activities (afternoon tea on the terrace, anyone?) or appeal to shade-seekers with the promise of not only a great experience, but air conditioning too.
Print and social media advertising is best for this, as you can have resources ready for the sunnier days (and hold off if the UK weather lives up to its reputation). In case of a rainy summer season, these tactics still apply – 'escape the rain' or 'brighten up your day' taglines are just as effective if the weather takes a turn for the worse.
5)  Think ahead for Christmas
This is the one exception to the 'no Santa hats in July' rule. Over the summer, most hospitality businesses begin to outline their Christmas programmes and create their brochures. It's great to remember that your summer visitors will also be buying Christmas presents in a few months' time (or sending out their wish lists to friends and family members). Keeping up your profile of gift vouchers via posters, flyers, in-room information booklets and brochures not only reminds your customers that gift vouchers are available at your establishment but also pays dividends later in the year.
TOP TIP: A study by Deloitte found that 42% of UK Christmas spending is done online, so make sure to include the link to your site on all of your gift voucher advertisements.**
* Statista
** Deloitte