New version 2.0 boosts voucher sales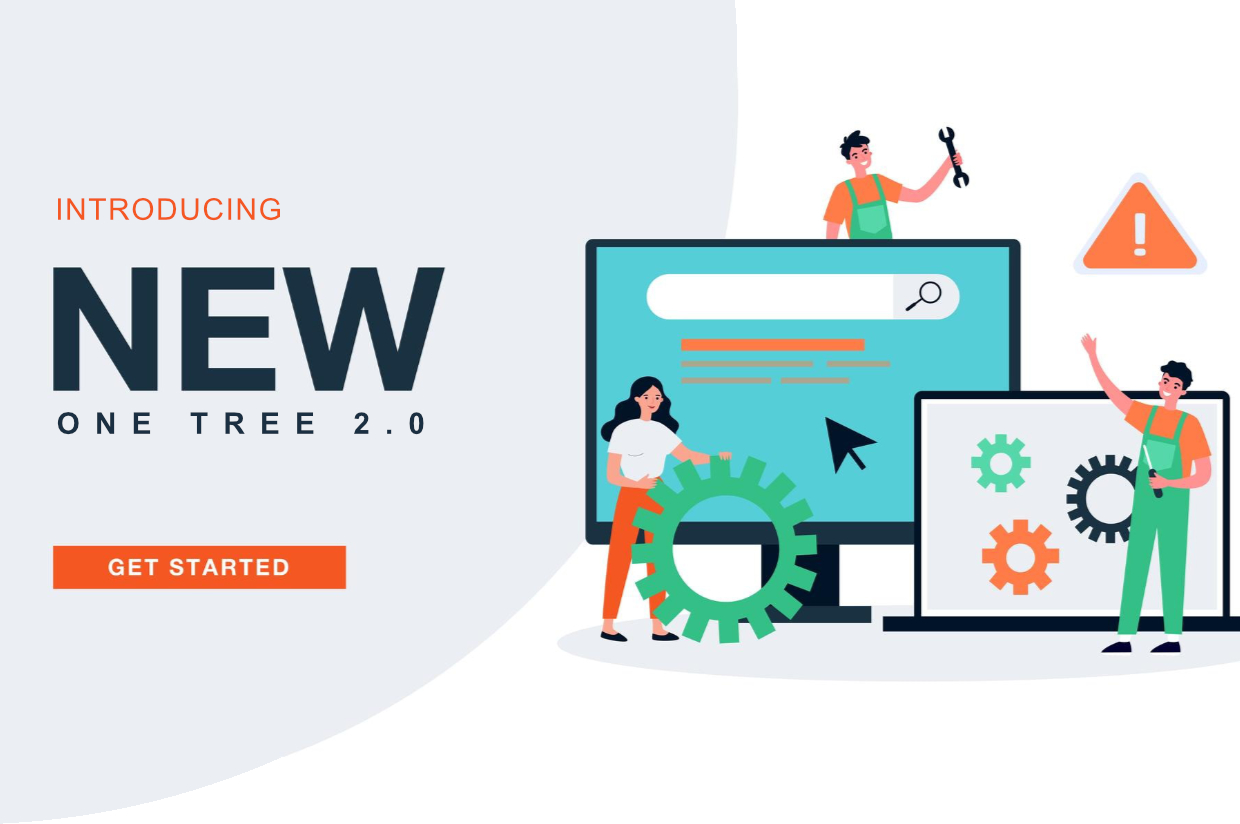 Having celebrated our first 10 years as a leading supplier of gift voucher software for the hospitality industry, One Tree has re-invented itself in 2023. We're proud to announce the latest release of our ground-breaking service.
A complete gift voucher software re-build
Quicker checkouts, smoother handling of customer payments and super-efficient electronic delivery – these are just some of the improvements in this new upgrade. We have re-built the software that powers the system from the ground up, utilising cutting-edge innovation to deliver complete reliability and frictionless buying.
New, effortless purchasing
Delight your customers with the look and feel of your gift voucher shop. The buying process has been re-designed and optimised to increase sales conversions. The web shop is clear and user-friendly for the customer to use, whether on a pc, tablet or mobile. It is also now simpler to add multiple vouchers to an order.
Your web shop fits neatly into your website with matching font and corporate colour schemes to enhance the integrated buying experience. You don't have to worry about delivery as our state-of-the-art fulfilment house dispatches your high-quality printed vouchers by first class Royal Mail. Our cloud-based computers send your email vouchers immediately to their destination.
New look and feel for the Gift Voucher Management Portal
The new management portal where staff access the system couldn't be simpler. From waiting staff to directors at group head office, different levels of access provide security and appropriate levels of information for decision making.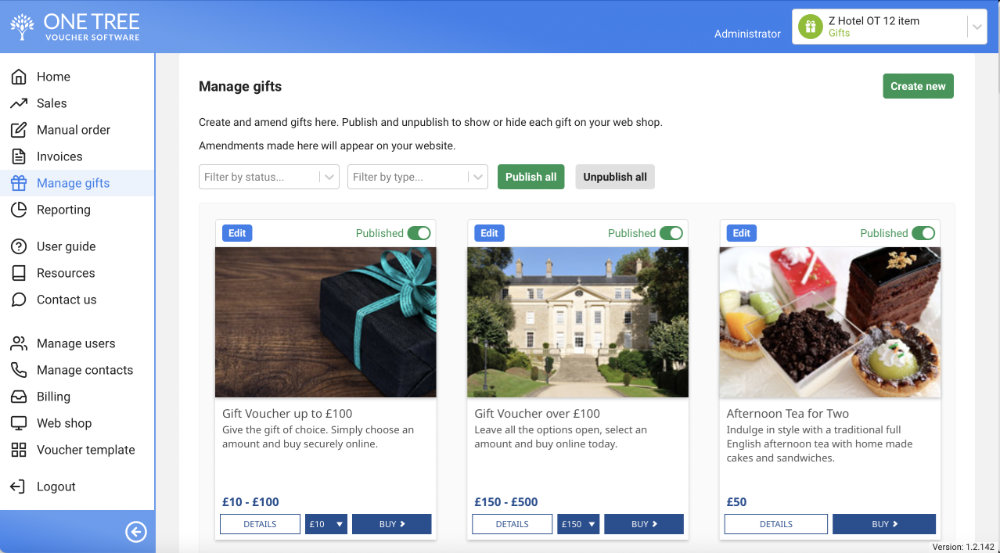 Frontline staff can quickly redeem vouchers, whether customers bring them in on a phone or as a printout. Managers, marketing, accounts staff or business owners can easily access revenue data. Analysing the success of marketing programmes and informing future campaigns couldn't be easier. Advanced reporting tools will help you prepare insightful presentations for your next board meeting. In addition, the new portal makes it easy to do simple tasks, such as adjust prices, upload images or edit text.
Excelling in customer support
The gift voucher system design is self-explanatory and easy to use. If at any time you need an extra helping hand, our responsive support team is available for you. From making changes to your shop or vouchers, or responding to queries, we're on it. We provide free, full client service for your account and unlimited training for your team.
New technology applied across our three products
Our flagship Gift Voucher system uses all the new technology as do our Ticketed Events and Special Offers systems. From selling tickets for tribute acts or Christmas events, the same reliable One Tree 2.0 takes sales to the next level. Thinking of running a Black Friday voucher promotion for discounted packages? One Tree's systems and software can handle it with speed and scale.