Ring ring, ring ring … gone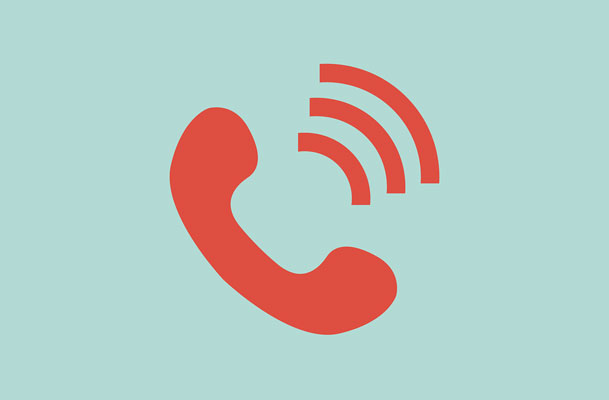 Are you missing out on gift voucher sales because staff don't have time to answer the phone?
Around 30% of calls to main hotel reception numbers are not answered on Mondays to Thursdays, rising to almost 40% on Fridays.*
Hard to believe?
One Tree provides a gift voucher and ticketing service for hospitality companies. We call a lot of hotels. These statistics have been gathered by our sales team over the course of their work.
Our staff keep close tabs on their productivity, including tracking the number of times phone calls are answered at the venues we approach. Analysis of data from a thirteen week period revealed that businesses do not answer 30-40% of calls.
Data collected outside the key periods
We monitored calls between 9.30am – 12am and from 2pm – 5pm during the week. Our survey didn't take into account the busiest periods and excluded weekends. Anyone calling to book a room, table or ticket at peak times could be even less successful at getting through.
The story doesn't always get better when callers reach a human. One of our salesmen reported that the following conversation is not uncommon.
"Hello, I'm calling about gift vouchers."
"Oh, sorry we're really busy at the moment, can you call back in a couple of hours?"
If he was trying to buy a gift, he would probably have gone somewhere else in the meantime.
Lost revenue for you and not the best customer experience.
Selling gift vouchers online captures revenue you would lose over the phone
You probably have online booking for rooms or tables, so why not for gift vouchers? They are a prime candidate for a self-serve solution because people like to buy online at a time that suits them.
The key sales periods are between 9am – 10am in the morning, lunchtime and at 8pm – 9pm at night. At these times it is less likely to have a full staff available to deal with phone requests.  And if customers do get through on the phone, who will take the money, create the voucher and send it out?
Introducing an online gift voucher sales page like the One Tree System takes the pressure away.  Prospects can buy a voucher for your venue from their PC, phone or tablet 24 hours a day, seven days a week.
Reduce staff workload
We fulfil the orders on your behalf, which frees up time for your front line staff. The system improves security and helps you track sales and control redemptions.
Knowing that staff won't have an increased workload dealing with the generation and administration of gift vouchers also means that you can confidently focus on increasing promotions. This naturally leads to higher sales.
You don't miss out on income and your reputation is enhanced as customers have a way to buy from you that suits them. This creates a win-win situation for everyone.
*Survey based on calls made from August – November 2018. If you would like to discuss the survey, please feel free to send an email or call us on 01761 472911.
Try One Tree for yourself
Test drive the gift voucher buying process. Click here to 'buy' a sample voucher on our demo website.