Fun statistics about gift vouchers!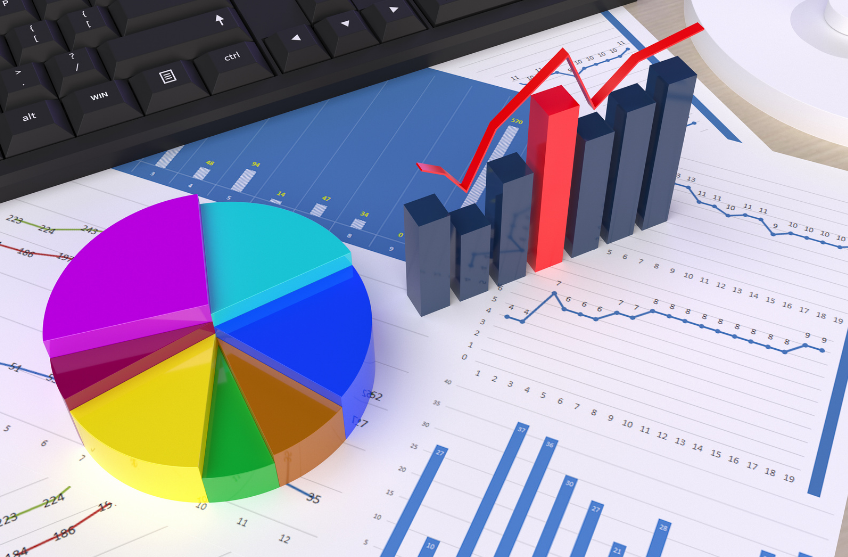 There are so many reasons to sell gift vouchers for your hotel, restaurant or spa. Customers love buying them as presents and more importantly, they are a valuable source of revenue for your business.
Gift vouchers deliver much more than their face value as the statistics in our infographic show. They work as a type of promotion bringing in new customers, who may never discover your business without an introduction from friends or family.
Since gift recipients haven't paid anything for their experience, they may well spend more than the original value of the gift. A proportion of the vouchers are also never redeemed, so that revenue goes straight to your bottom line.
Always available
With the One Tree System, sales can take place all year round, 24 hours a day from your website. Whether you are open or closed, have staff available to take enquiries or not, you won't miss out on sales. Customers like the convenience of buying instantly online and enjoy being able to choose whether to have the voucher delivered by email or post.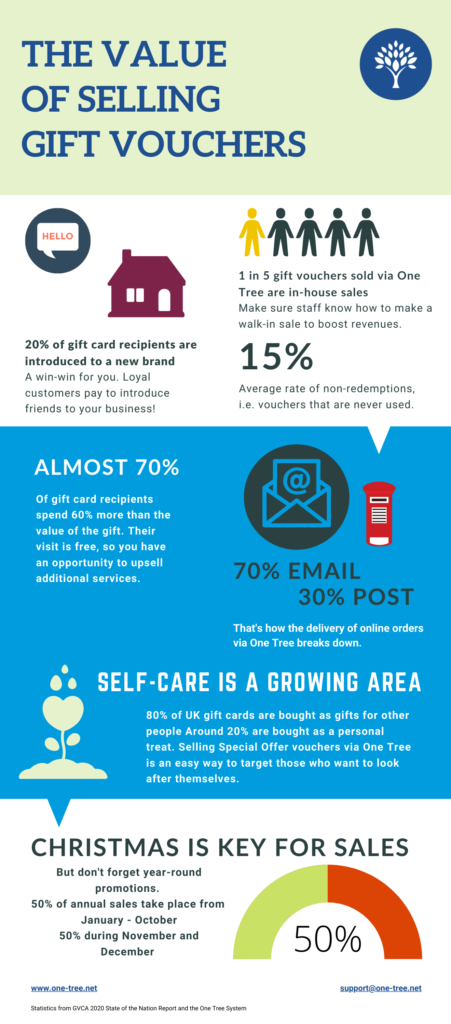 How does One Tree help?
Better still, when you automate your systems with One Tree, we do all the heavy lifting. We install a branded shop on your website, then create and send out all your vouchers. In-house sales can also be made simply and easily. A secure management portal tracks sales and allows you to manage redemptions and create reports.
Interested in these gift voucher statistics?
Why not find out more about how selling gift vouchers online could benefit your business? The One Tree System is easy to set up and we provide a full on-boarding service at no cost. From making suggestions about the best gifts to sell, to writing copy and editing images, we do all that for you.

Visit our website or contact us at info@one-tree.net for further information.