Introduction
For Front Desk Users
Introduction to One Tree
One Tree is a leading online voucher system which allows service-based businesses to sell and manage monetary and experience gift vouchers, special offer vouchers and event tickets. This user guide focuses on the Gift Voucher Service.
The One Tree Gift Voucher Service allows your customers to buy gift vouchers from your business via an online shop embedded in your website. You can also sell vouchers manually from your venue. Vouchers are delivered by email and post and the dispatch of vouchers is handled by One Tree. Email vouchers are sent out within 5 minutes of the order, 24 hours a day, 365 days a year. All postal orders placed before 2 pm (Monday – Friday) are sent out by Royal Mail first class post on the day of purchase. Orders placed after 2 pm are sent out on the following working day.
Vouchers are tracked and managed in the One Tree management portal.
To log into the portal, you can either visit our website at one-tree.net (click on Login) or via https://admin.one-tree.net.
As a Front Desk User you can:
Codes used in the system
Each voucher displays a unique 16-character code for security purposes. This is a mix of letters and numbers. The letters used are A-E.
Other useful reference codes:
Order ID – a six-digit code sent in the subject line of the email order confirmation, sent to the purchaser.
Voucher ID – a six-digit code which appears on the bottom right-hand corner of each voucher.
Voucher status
A voucher can be:
Waiting to be sent out. Vouchers can be ordered for dispatch up to three months in advance and are shown as Paid until the requested day of dispatch. Email vouchers ordered for same day delivery are dispatched up to five minutes after the order was placed and will briefly show as Paid during this time. Vouchers waiting for the 2 pm deadline for mailing will also have a status of Paid.
These vouchers have been sent out to the purchaser or recipient and are valid for use.
The voucher has been presented, the code verified as valid and marked as redeemed in One Tree (used). These vouchers also show as Invalid.
The expiry date has passed, and the code is no longer valid. Your company policy may permit expired vouchers to be redeemed. Please ensure that staff are aware of how to handle requests to use expired vouchers. The system allows expired vouchers to be redeemed if required.
Vouchers may be cancelled if an error was made during manual issue, or they may have been sold, then cancelled and refunded. Vouchers showing a cancelled status should not be accepted.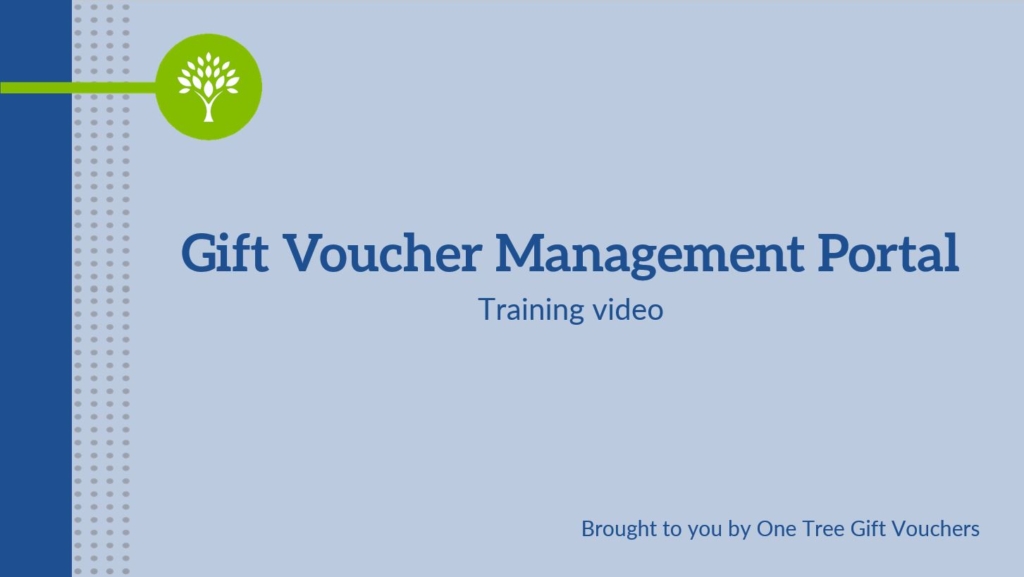 BACK TO TOP