3 reasons to LOVE your online voucher shop this Valentine's Day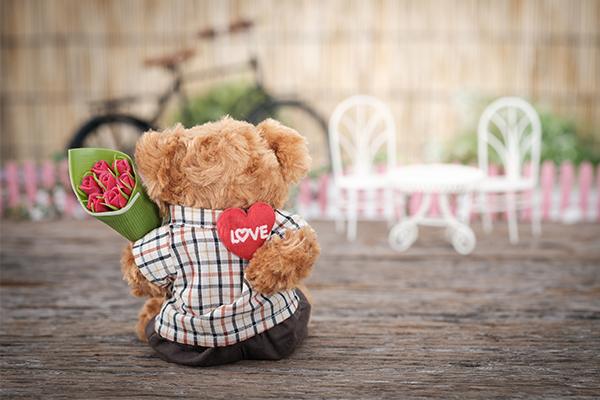 It's February and love is in the air! As you bring out the roses and ready your venue for Valentine's Day, it's worth considering what your online gift voucher shop can do for you.
Fill excess capacity before and after the event
Valentine's Day is great, but it only lasts for 24 hours. Although you may be busy from Feb 13th to 15th, not all lovebirds will visit at this peak time. Promoting your gift vouchers as 'Romantic gifts for your Valentine' is a clever way of filling capacity in the months to come. Gift vouchers given on 14th February will be redeemed in the future, bringing guests in when you aren't necessarily so busy.
What is more, when they visit your venue, recipients often spend additional money beyond the value of their voucher. This gives you plenty of opportunity to upsell your services.
Market to a willing audience
Valentine's Day is a well-known and easy occasion to market for. There are many angles you can take. You could promote spending time together with that special person or celebrating being single with a group of close friends. The #galentines hashtag is always very popular! Families may also see it as a time to demonstrate their affection towards each other.
Online promotions allow you to send prospects back to your gift voucher shop, maintaining a smooth customer journey. Keep the imagery and wording across the campaign consistent for a professional look.
Visit our Promotional Materials Library for specific marketing packages or contact us to talk through your ideas.
Meet and manage demand
Your venue may already be full on Valentine's Day. If so, remind staff to recommend buying vouchers for later in the month. You can also suggest this on your website and social media.
After that, you can leave it all to us. We take care of email and postal voucher fulfilment to reduce pressure on your staff. The system works alongside a payment provider of your choice and you can monitor sales whenever you need to. No need to panic about the high demand for Valentine's vouchers.
Wednesday 12th February is the last recommended day for postal orders. Email vouchers will be sent out all day every day.
If you would like help or advice about setting up an occasion-specific offer, please contact us and we'll be happy to help.