Easy ways to sell more vouchers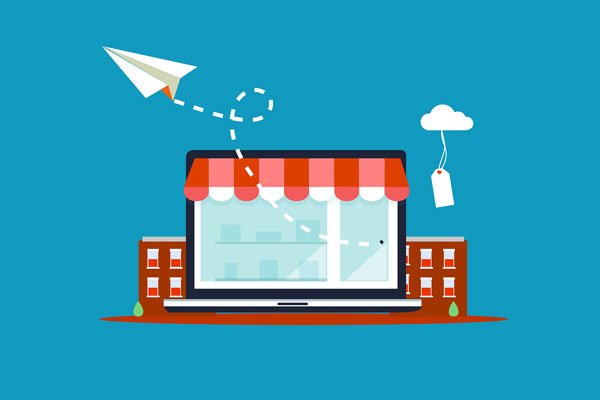 How do gift vouchers contribute to the bottom line?
Selling gift vouchers online doesn't only bring in revenue – gift vouchers also attract new guests or clients. Once the recipient of the gift arrives for their treat, a new up-selling opportunity is also created.  Finally, a proportion of people (sometimes up to 40%) will not use their gift before it expires.
So a win-win situation for issuers – and four solid reasons to make sure that gift vouchers are firmly on the marketing agenda.
At One Tree we see variations in voucher sales between businesses of a similar type and size.  Certainly the product offering and business location can affect sales, but there are common features that are shared by those companies that sell the most vouchers.
1. Clear and prominent navigation from the home page
Gift vouchers are generally not the first priority for an issuing business. Naturally, you are more focused on your primary service – selling rooms, tables, treatments or experiences. As a revenue generator however, gift vouchers should be more than an afterthought. If your gift voucher sales page is not easy to find, and the call to action is weak, sales will suffer.
Create top line navigation and clear, bright icons or images on the home page, sending web visitors to the gift voucher sales page.
2. Signpost gift vouchers throughout the site on relevant pages
Prospects browse websites for many different reasons, from early research to a pressing need to buy. Your current clients may be booking services for themselves. A subtle reminder on relevant pages that vouchers are available can bring them back later to buy a gift for friends or family.
Capture interest in your gifts by mentioning them within text and adding links to the voucher sales page.
3. Make the buying and delivery process easy
A  fully automated, secure online shop and admin service to create and deliver vouchers will definitely help you to sell. An enquiry form will put some buyers off as most people are time poor, impatient and want an immediate response. Consumers prefer to pay immediately and know that a voucher is on its way. Make sure customers can buy easily on all devices from mobiles to PCs.
Install a customised, secure online gift voucher shop and service. Provide a phone number for help.
4. Boost promotions around annual gift-giving events
Gift buying is driven by Christmas, Valentine's Day, Mother's Day, and to a lesser extent Father's Day, so if you are already creating sales promotions around these red letter days, don't forget to mention gift vouchers.  Special promotions focusing entirely on gift vouchers will also be effective at these times.
The most popular on-going reasons for buying gift vouchers are birthdays, anniversaries and as thank you gifts.  These 'reasons to buy' can also be highlighted in email marketing or social media promotions throughout the year.
Ramp up social media promotions and advertising prior to each event, (particularly pre-Christmas). 
Want to know the best part?
Optimising your website to sell more vouchers is not particularly difficult. Making a few changes where necessary can make all the difference to increasing sales.  (Then it's time to tackle promotions!)
See how One Tree can help you sell more gift vouchers
Test drive One Tree for yourself. Click here to 'buy' a gift voucher from our demo site.