St Brides Spa Hotel
Hotels with Spas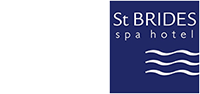 On a cliff top overlooking Saundersfoot in the Pembrokeshire Coast National Park, St Brides Spa Hotel is an oasis of calm. With an award winning spa, contemporary restaurant and 34 stylish bedrooms, the hotel offers relaxed, informal luxury.
Behind the scenes, the staff are always busy. Working with One Tree to provide an efficient gift voucher service is therefore extremely valuable, particularly at peak times.
Voucher sales have grown rapidly since St Brides switched to using the One Tree Gift Voucher System. With a wide range of gift experiences and the online shop means that customers can buy whenever it suits them. Vouchers can also be created easily at reception to treat friends and family. This also proves to be a popular option for guests visiting the hotel. View St Brides Spa Hotel gift voucher page.
The gift vouchers have been growing from strength to strength and I think this year will be even better than last for Christmas sales!