Are you ready to make money this Mother's Day?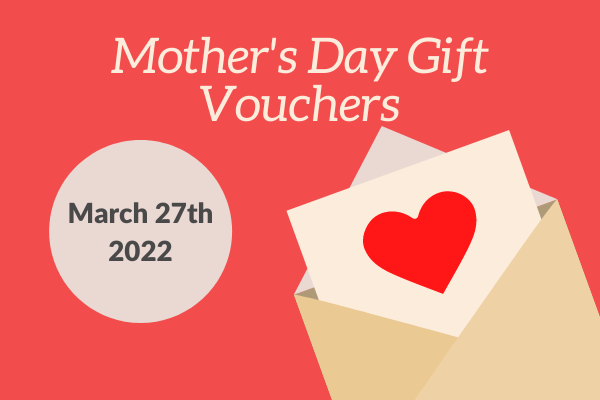 You may be gearing up to offer Mother's Day services on March 27th, but have you thought of the role gift vouchers play to extend the value of this annual celebration?
Mother's Day provides a big spike in consumer spending on gift vouchers, with Christmas, birthdays, and anniversaries making up other drivers for sales. So how can you use this key sales date to your advantage?
Gift vouchers will deliver revenues both in March and in the months to come
Spending time with mum on the day itself will certainly be an option for many people this year and gift vouchers are a way to generate further income when your venue is full. They make popular presents and have a wide appeal for every generation.
Many adult children no longer live near their mum and a gift voucher for a local experience is the perfect way to send a gift that that they know their mum will really enjoy.
So sales this month will translate into clients over the coming weeks and months. Even better, on average, the recipients of gift vouchers spend an extra 35% on top of the value of the gift when they come to redeem their voucher*.

Gift vouchers really are a win-win for you and your customers.
How to make the most of Mother's Day
You may want to add a special packages of services as a Mother's Day gift to your range, or copy and re-brand an existing gift as a Mother's Day Gift, but bear in mind that offers need to be available for the same length of time as the validity of the voucher. You can also simply focus on promoting the gifts you already offer that appeal to mums.
Mother's Day is on March 27th and we would recommend promoting your voucher range through a range of digital and real-world channels.
March Newsletter
If you send out a monthly newsletter, add a graphic, text and link to your online voucher webshop highlighting your range of gifts. Afternoon teas (if available) are particularly popular and lunches, spa treatments or even an overnight stay would also make good features for Mother's Day gifts.

Adverts for Your Mother's Day Services
Add a graphic or text about gift vouchers to adverts for your services being offered on and around Mother's Day. For example, if you are advertising a special lunch, find some space to mention that gift vouchers are also available. (This will appeal to those who know that they won't be able to spend time at your venue on the day itself.)

In the two weeks before ..
Run regular social media posts, stories or reels, and an email campaigns around Mother's Day and gift vouchers. We recommend Thursday 24th March as the last recommended day of posting for physical vouchers sent by Royal Mail first class post.

On the day before and on Mother's Day
Schedule social media posts to remind last-minute buyers that email vouchers are still available and are delivered immediately.

Your website
Banners, home page graphics or text on relevant pages linking back to your gift voucher shop page all help to draw attention to your range of vouchers. If you use pop ups or promotional bars, these can also act as a reminder.

In-house advertising sites
Include adverts about your Mother's Day gifts in any of the sites used in-house. Your existing customers are often the best prospects for gift vouchers as people love sharing their own experiences with others.
Your online shop makes purchasing easy
The last two years have seen trends towards online shopping growing, increasing familiarity with buying online. Buying a gift voucher is simple and convenient, and the option to personalise the voucher with a message gives it a special extra touch.
Free marketing resources
If you're looking for ready-made ideas to boost your marketing, or would just like some inspiration to create your own, click here to access our library of materials. If we can be of any further help, please contact us for support.
*GCVA Valuing the UK Gift Card Industry 2020