Are you ready to make money this Mother's Day?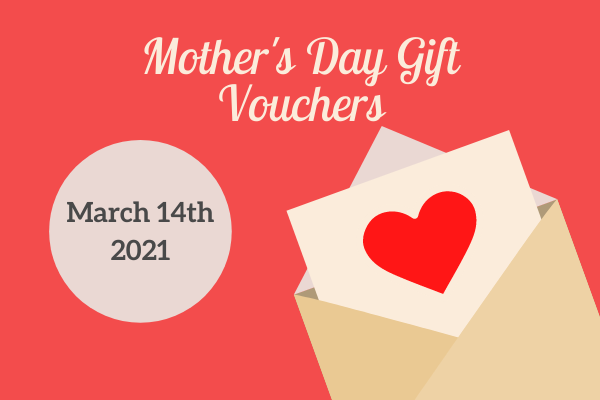 You may be offering takeaway treats for Mother's Day on March 14th, but have you thought of the role gift vouchers can play to make money in your business, despite being closed?
At last there is some light at the end of the tunnel for hospitality re-opening in the UK, but we're not out of the woods yet. Finding ways of generating income while operating on a skeleton staff has never been more important.
Mother's Day provides a big spike in consumer spending on gift vouchers, with Christmas, birthdays, and anniversaries making up other drivers for sales. So how can you use this key sales date to your advantage?
Gift vouchers will deliver revenues both this month and on re-opening
Offering take-away Mother's Day treats may be an option for some, but gift vouchers are a way to generate much-needed income for everyone. They make popular presents and have a wide appeal for every generation.
Vouchers make a promise that consumers can buy an experience today and give it to friends and family to enjoy later on in the summer when you are able to re-open. Gift vouchers also deliver on the idea of 'something to look forward to' – and who doesn't need that at the moment?
Even better, the recipients of gift vouchers spend an extra 35% (on average) on top of the value of the gift when they come to redeem their voucher*.

Gift vouchers really are a win-win for you and your customers.
How do you get started?
Implementing a gift voucher programme needs to be simple, easy and cost effective in today's environment. Purchasers need to be able to buy online, with a choice of downloading an emailed gift voucher or selecting an option to have the voucher posted in an attractive wallet.
We offer all of this to you in a complete system. Working with One Tree allows you to:
Take all revenues directly into your bank account
Install a branded voucher shop on your website
Sell email and postal vouchers online
Tailor the vouchers to your brand
Track and redeem voucher codes
Make money with less admin!
And even better, we take care of sending out the emails and posting out vouchers. We also support you with help and advice on when and how to promote gift vouchers to your customer base.
What could be simpler? And with no set up or printing costs, you don't need high, up-front investment to get going. Fees are charged on a reasonable commission basis.

Want to find out more? Click to see the buyer journey or contact us by email for further information.
*GCVA Valuing the UK Gift Card Industry 2020