Why does selling vouchers make sense for Black Friday?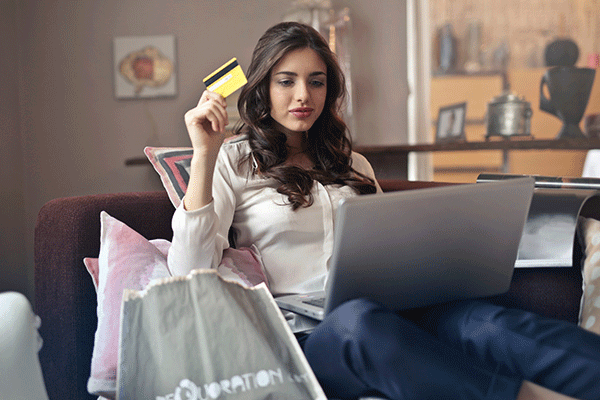 Black Friday, celebrated on the day after Thanksgiving in America, heralds the start of the Christmas shopping season. At our recent Client Day, we learnt that its name comes from the point in the year when US retailers finally stop being 'in the red' (making losses) and move into 'the black' (making a profit).
UK businesses have adopted this occasion as a key sales date in November, driving discounts and offers into public view to benefit from the increased incentive to buy.
Everyone loves a bargain!
In 2018, Google reported that search interest for Black Friday was the highest it had been in five years.* It is expected to rise again this year, with online sales dominating as people avoid the crowds at the shops. It is clear that those who will gain the most from this event are those who offer their products online.
So why vouchers?
Physical products can be easily discounted, but selling services presents slightly different challenges. How will you package your offerings, specify availability and take payments online? Security is also an issue, in that you need to keep track of buyers so that they only redeem their deal once.
Using an online voucher format resolves all these problems.
Importantly, you can take pre-payments for Black Friday offers. One advantage of pre-paid vouchers is that when the buyers eventually visit your venue, they are likely to purchase add-ons, since they won't have to pay for the services their vouchers provide.
Additionally, up to 25% of the vouchers you sell will never be redeemed, which simply means more money for you.
It's also very easy to link email and social media promotions back to an online voucher shop. Internet shoppers are more likely to make a purchase if they can follow a direct link to your offers. Sales often fall through if potential customers have to call or email your business to ask for information or place an order.
Amidst the chaos of Black Friday, retailers bombard potential buyers with thousands of reduced price offers. Making the customer journey straightforward and smooth is a top priority. Special offer vouchers provide peace of mind in this area.
What makes One Tree Special Offers so special?
One Tree's Special Offers product allows you to publish discounted offers on your website for a specific period of time. Whether you want to advertise a percentage price reduction or show an initial price and a discounted price, we will create branded discounts to suit you.
Find out more about our Special Offers product here.
We also provide you with top tips, marketing workshops and free graphics to help with selling vouchers for Black Friday.
Did you know that discounts of 20% or more sell most successfully on Black Friday? Discounts of this level intrigue buyers and save sellers from operating at a loss. Find out about this and much more by contacting us at marketing@one-tree.net.