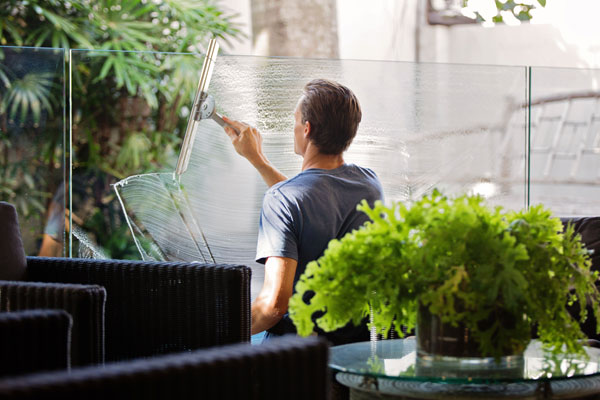 Time to spring clean your gift voucher offering?
Spring is officially here with the arrival of the Equinox and longer, warmer days are now on the horizon. Brighter weather can also draw attention to accumulated dust, however, calling for some thorough spring cleaning and attention to repairs and renovations.
But what does that mean for selling gift vouchers?
Once you have your online shop in place to take and fulfil orders, most of the heavy lifting is out of the way. With a little focus on some digital spring cleaning – keeping gift offers up to date and adding gift vouchers into your promotional agenda – you'll be well on the way to maximising sales.
Setting aside an hour to review and update the gift voucher sales web page now will certainly pay dividends over the course of the year.
1. Analyse Sales Figures
Identify which gifts sell well and look at those that haven't been so popular. This information can be seen in summary format in the Reporting link in the One Tree Portal and the data can be exported to a spreadsheet for further analysis.
2. Review gift range
If some of gift experiences don't sell well, consider tweaking the name, description, pictures or the order in which the gifts appear on the page.
A 'Celebration Stay' sounds more enticing to a gift buyer than Dinner, Bed and Breakfast, for example.
The range could be expanded if it is fairly limited or it may be time to remove poorly-selling gifts completely and replace them with something more appealing. Read the wording in the gift experiences to make sure that the descriptions accurately reflect the service being provided.
3. Pricing
Check that gift voucher pricing is still current against your tariff and hasn't been forgotten if price increases have been applied elsewhere. From the sales analysis, it is possible to identify popular price points, which gives a good indication of the amounts spent on gifts for your venue. Additional gift packages around these levels could boost sales. Review monetary amounts displayed and adjust where necessary.
4. Visibility
View your website as if for the first time. Are the gift vouchers well signposted and easy to find with clear navigation and icons or images to attract customers? If your vouchers are not obvious to you, or colleagues, they won't be found by anyone else. Are they easy to find if the site is viewed on a mobile.
5. Promotions
50% of gift voucher sales take place in November and December, with the other 50% taking place over the remaining 10 months of the year. So while Christmas provides the major impetus for gift buying, vouchers are bought all year for birthdays, anniversaries and as a 'thank you'.
Guests buy experience gifts because they want to share their own lifestyle choices with their friends. Reminders of how they can do this both in the real world and digital space will increase sales.
A constant presence in the annual promotions plan is therefore essential. Click here for an infographic showing when sales are made.
Digital Promotions:
Footers/icons on prospecting emails
Newsletter templates
Email features
General email signatures
Social media
In-house:
Signage at reception
Receipts
Bill folds
Printed brochures
Audio/visual displays
Adverts/posters
Information folders in rooms
One Tree clients have access to resources to help with promotions. Simply log into the portal and access the marketing resources from the menu.
Louise Callan, Marketing Director, One Tree. If you would like to find our more about how an online gift voucher service would benefit your business, please send an email or call us on 01761 472911.