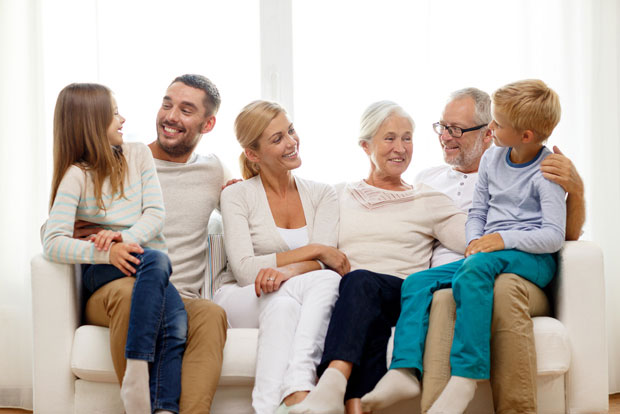 Father's Day gives a mid-year boost to gift voucher revenues
Father's Day on Sunday 16 June 2019 is the final event in the first part of the year to give a stimulus to retail sales, which, of course, includes gift vouchers. Celebrations get the nation spending – and Father's Day is no exception.
It's true that dads lag behind mums when it comes to receiving gifts, with twice as much money being spent on Mother's Day than Father's Day, but overall UK retail spending will top £700 m this year.
For children of all ages, the inevitable question always arises of what to buy.
Why not take away the pain by suggesting a gift experience for the dad who has everything? Monetary or experience gift vouchers solve that problem and also provide a good option for adult children who don't live close to their parents.  With the One Tree Gift Voucher System, vouchers are easy to order from your website, whether on a mobile, pc or tablet and are personalised for a nice finishing touch.  With the option to have the voucher delivered straight to the recipient, they're also hassle free for buyers.
You may well already be promoting Father's Day to encourage people to come to your venue, so why not include gift vouchers in your on and off-line campaigns to capture buyers who can't be with you on the day.
1. Email
a) Add a section about your Father's Day gift vouchers in your June e-newsletter.
d) Solve the gift buying issue by suggesting specific experiences, or present ideas at different price points.
e) Check that the call to action is clear and the link to the voucher sales page on your website is working correctly.
d) Remind prospects that postal or instant email delivery is available.
Copy ideas are available for One Tree clients in the Management Portal.
2. Social Media Ads/Organic Posts
Create a campaign specifically for Father's Day gift vouchers in the run up to the 16 June. Promote to the local market with links to your online gift voucher shop.  Highlight any gifts available that particularly appeal to men, e.g. Gentleman's Afternoon Tea, Drinks Tastings, Special Spa Treatments tailored for men, Tasting Menus etc.
3. Print Ads
Add some prominent text or a graphic to any ads you are already running for Father's Day to highlight the availability of gift vouchers. Include a call to action, i.e. available to buy from your website.
4. Posters
Whether digital or in print, an advert on reception reminds guests that you have gift vouchers for sale. Downloadable poster ideas are available for One Tree clients in the resources section of the Management Portal.
5. Timing
The week before 16 June will see most sales, but around a tenth of gift buyers are likely to leave their purchase until the day itself. Emailed vouchers with instant delivery fit the bill perfectly, so this is another point to make in the copy.  All deliveries will be handled by One Tree, taking the burden away from you dealing with requests. Your customers are also happy as their gift-buying conundrums are solved, without even having to go to the shops.
Spread a little magic for dads everywhere with your gift vouchers.
Louise Callan, Marketing Director, One Tree. If you have any thoughts or questions or would like to find out how to automate your online gift voucher sales, please contact us.