Mum's the word on 22nd March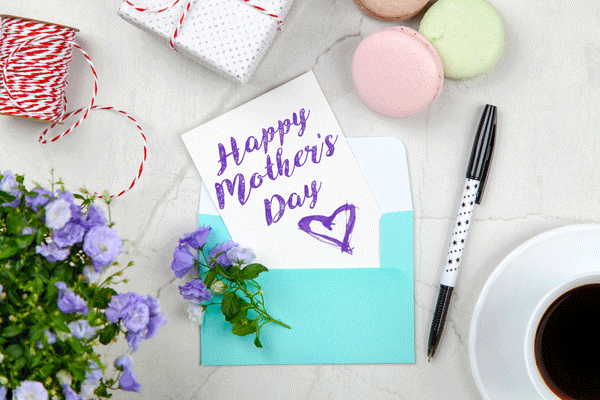 Will your online gift voucher shop be working hard for you this Mother's Day (22nd March), or languishing hidden and unloved on your website?
If you already have plans in place to promote your gift vouchers for Mother's Day – great. If not, now is the time to give your gift vouchers a boost.
Is it worth it?
I hear you say.
You bet it is!
Estimates put gift spending at over £1 bn in the UK for Mother's Day 2020 and around 60% of the adult population are likely to buy a gift for their mum.
Mother's Day is the second biggest annual
gift voucher sales driver after Christmas.

Consolidated data from One Tree Gift Voucher System (Jan-Dec 2019)
Gift vouchers hit the sweet spot
While most mums are grateful for any gift from their offspring, a gift voucher hits the sweet spot. It's a personalised gift that also creates a reason to spend family time together in the coming months.
But your unique and interesting gift experiences need to be out there in front of your prospects. Including gift vouchers in your March promotions will make sure that your business stays front of mind for this celebration. You'll then be in prime position to compete against the flowers, perfume and jewellery available from major retailers.
So how can you do this with least effort?
Your online gift voucher shop is already set up on your website with an existing range of gifts, so there is no need to re-invent the wheel. It's time to promote the gifts that will appeal to mums.
For example:
Afternoon teas
Lunch packages
Spa days
Massages
Monetary vouchers
Naturally your gift ideas will vary depending on your business – and bear in mind that the average spend on a Mother's Day gift is around £60.
Who are your audience?
Gift buyers may come from further afield as they can make their purchase online. The gift recipient, however, is likely to live within a reasonable travelling distance of your venue.
To find out where your existing gift voucher buyers live, try using a tool like Mapcustomizer.com. This creates a visual map of your buyers' locations based on their postcodes. For more information on how to use this in conjunction with your One Tree Gift Voucher System, click here. The information generated is useful to identify and create an audience for targeted ads (e.g. on Facebook).
Newsletter email marketing
Your email list is one of the most valuable sources of prospects for your gift vouchers. Promoting your gift vouchers in regular emails will remind them that you offer this service.
Adding Mother's Day gift ideas as part of your March newsletter with a link straight to your online gift voucher shop will pay dividends.
Headlines could include:
Give a luxury gift for Mother's Day
Special gifts for special mums
Mother's Day gifts that show you care
Your website
Signpost your gift voucher shop from other pages. If you are promoting a Mother's Day lunch or afternoon tea there is an opportunity to cross market. Add relevant links in the text or graphics linking to your gift voucher shop page.
Social media
Generate interest in your gift vouchers with social media posts and adverts up until the day itself. We would recommend Thursday 19th March as the last day for postal orders. Emailed vouchers go out all the time, so a campaign spread across a three week buying period is ideal. You will catch both the early birds and those who leave everything to the last minute.
This year we have prepared an appealing little Facebook video post for you to use on your Facebook feed. To access this, visit and like our Facebook page, then share the post to your audience adding your own relevant message.
Note: Don't forget to add a link to your gift voucher shop page!
In-house
Update any promotional posters, table talkers or digital displays to include your Mother's Day gift vouchers.
How can One Tree help?
It goes without saying that sending out the vouchers is covered in your subscription to One Tree. We have also put together some promotional marketing packages for our clients to use. These can be accessed from here.