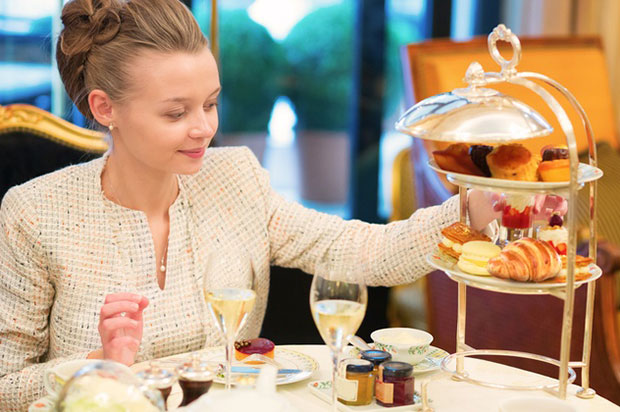 Afternoon Tea – The perfect gift to promote throughout the summer
With 165m cups of tea drunk every day in the UK*, there is no doubt that tea keeps the nation going. Add a tiered stand with an array of delicate sandwiches, scones and freshly-made cakes; serve specialty teas in china cups and a tea break takes on a whole new dimension – Afternoon Tea.
This quintessential British tradition is ever popular and makes an ideal package for hotels and restaurants to sell as a gift voucher.
In fact, consolidated statistics from the One Tree Gift Voucher System show that for hospitality companies, Afternoon Tea is the second best seller after monetary vouchers.
Why is Afternoon Tea the perfect gift to promote in the summer?
1. Wide appeal for recipients
Afternoon tea gifts are not just bought for ladies for birthdays, Christmas or Mother's Day. They also appeal as presents for couples celebrating anniversaries and weddings. They also make popular thank you gifts. Afternoon Teas for children are also offered by some venues.
2. Affordable price range
While accommodation, and indeed monetary gifts, may run into hundreds of pounds, Afternoon Tea provides a gift within a more affordable price tag for many. Offering a selection of Afternoon Tea gifts creates appealing options for purchasers.  Add in Champagne or Prosecco to widen the range.
3. Opportunity to upsell
As with any gift, the recipient has not paid for their experience.  This means they may well be happy to upgrade their package on arrival at your venue. This might include offering a glass of Champagne, Prosecco, Pimm's or a cocktail as a (chargeable) addition to the treat.
4. Perfect timing
The epitome of the British summer: Lazy days gazing at gardens in full bloom, the countryside, sea or even cityscapes, combined with delicious, local delicacies and freshly brewed tea. Even if it's raining, who wouldn't enjoy an Afternoon Tea gift? Perfect for relaxing away from the strains and stresses of the office or daily life.
Afternoon Tea Week, organised by www.afternoontea.co.uk takes place from August 14th – 20th this year and provides opportunities to promote afternoon tea gifts.
Louise Callan, Marketing Director, One Tree. To find out more about how to sell and manage sales of afternoon tea gifts from your website, please contact us by email, or call 01761 472911.